Cinnabun is a red brown Rex female probably about 3.5 years old.
This poor little rabbit was surrendered to VRRA Vancouver Rabbit Rescue due to allergies and lack of time. Please, folks, test for allergies before getting a pet bunny rabbit!
Cinnabun is a lovely, soft coated girl who loves to be petted. She is a little shy sometimes and does not like to be picked up (like most rabbits) but she really appreciates petting.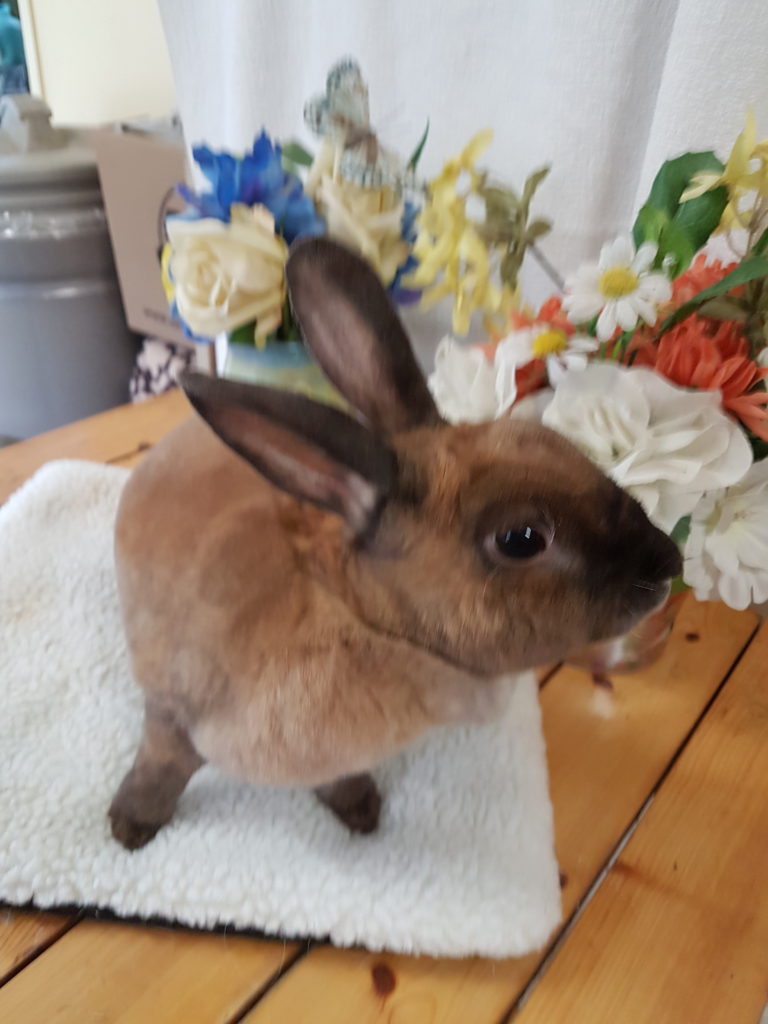 Cinnabun uses her litter box and isn't a destructive rabbit. She is overweight and learning to eat a better diet so needs a home with rabbit experienced people.