Weston came into VRRA's care with his momma Betty White and siblings during a deep freeze at the beginning of the year.
This handsome little grey boy is now looking to start the next step in his journey.  A kind, loving forever home.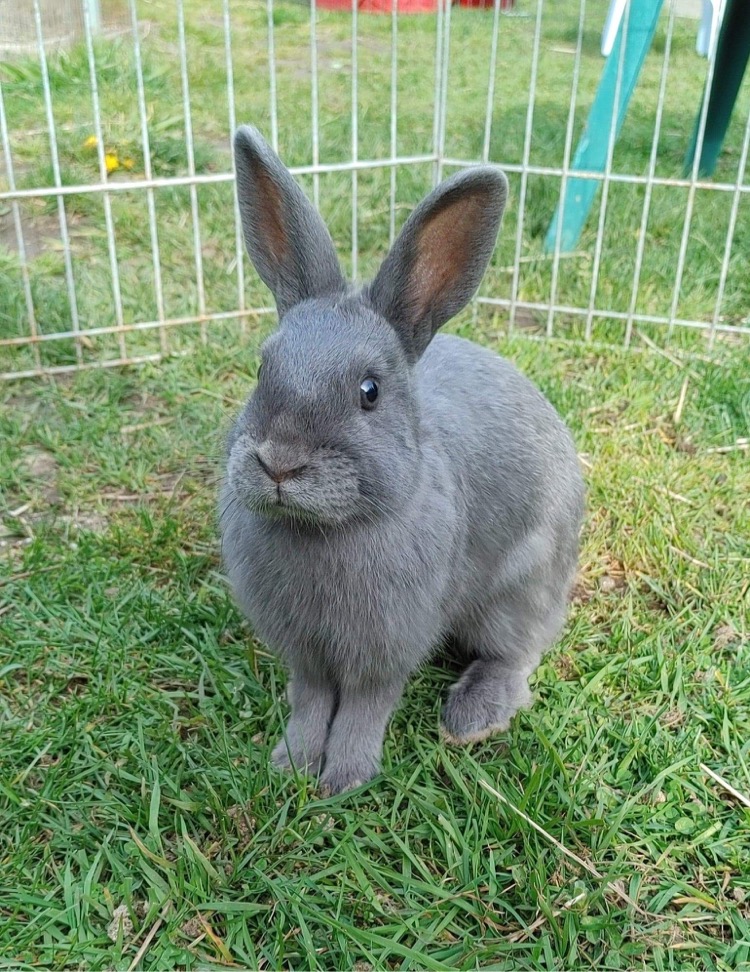 Weston would like you to know a little bit about himself.
---
"Hello, I am a clean gentle little rabbit. I have only ever known a shelter for my home so I'm looking forward to having my own toys and room to zoom around.  And most of all, I would love to have my own family who will give me lots of pets. I love pets! And I like privacy when I need to rest.  I promise to be a good little house bunny!"
---
Weston deserves his own home as do all his siblings.  Please give them the opportunity they deserve.